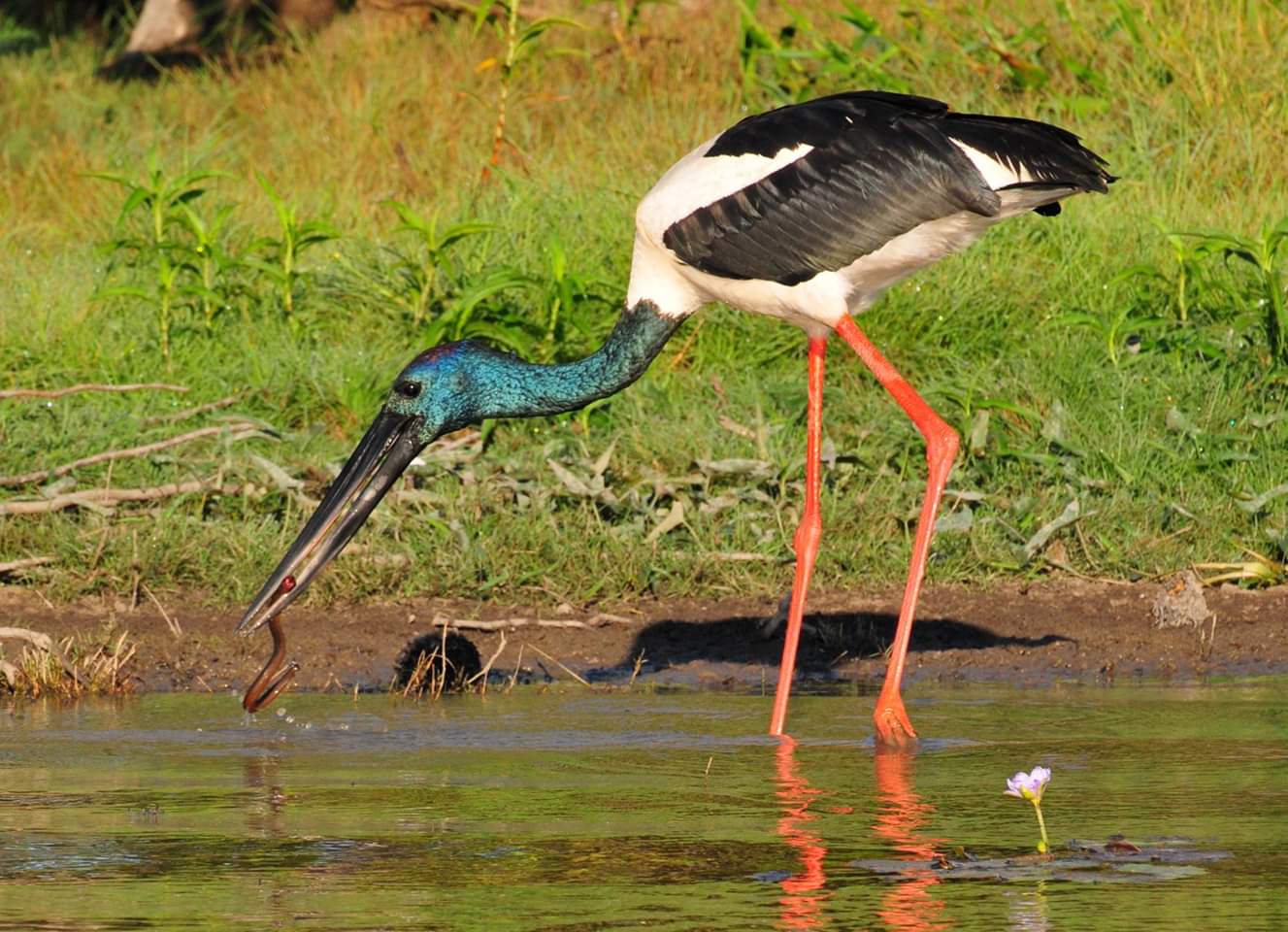 KAKADU NATIONAL PARK | Luxury 1-Day Tour
Traveling with us will give you the opportunity to experience the World Heritage listed National Park in a small, private, and personalised way. Our Kakadu accredited tour guides will immerse you into the middle of wildlife, varied impressive landscapes and ancient but still living culture. At Nourlangie, (Burrungkuy), we will take you for a short walk, suitable for all levels of fitness, to hear about the stories of Namarrgon, the lightning man, and other ancestors beings.
For the members of our group that are ready for a bit of exercise, a lookout over the Arnhem Land escarpment invites you. We will break for a while, before going on our 2-hour cruise on the famous Yellow Water Billabong. Keep your eyes open for saltwater crocodiles, brolgas, black neck storks and jacanas, to just mention a few of the plentiful birdlife in this area. The day will finish with a delicious dinner in a traditional outback pub on our way back to Darwin. Includes Yellow Water Billabong cruise, iced water, snacks and a delicious dinner.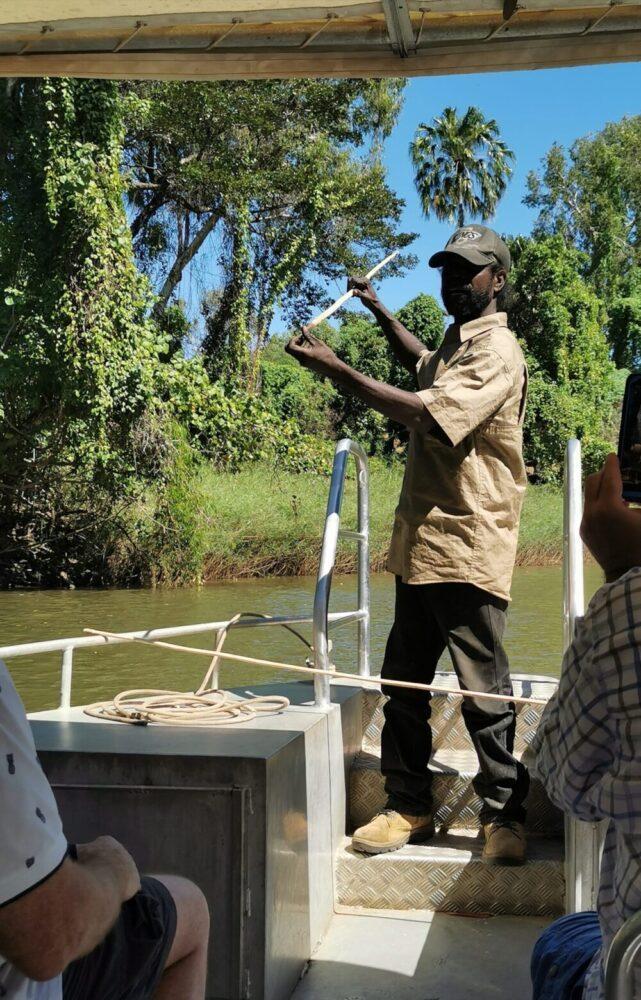 KAKADU NATIONAL PARK | Luxury 2-Day Tour
A second day in Australia's biggest National Park will add more magical encounters to your experience. Traveling along the Magela Creek, one of the larger creek systems in the park, we will reach the East Alligator region with two more spectacular sights, Ubirr and the Nadab wetlands, rich on Aboriginal Rock Art galleries and spectacular views. Learn about the story lines with our experienced guide.
On East Alligator river you will be able enjoy the Aboriginal guided Guluyambi cruise, where the traditional custodians of the land will take you into their lives for a 2-hour cruise, sharing their culture and traditions with you. You will have the chance to step onto Arnhem Land. After lunch you might like to take an optional scenic flight or visit the local art gallery, before returning to Darwin in the afternoon.
Includes Yellow Water Billabong cruise, Guluyambi cruise,  one-night accommodation, iced water, snacks and 2 delicious lunches.
This tour is subject to hotel availability, please inquire via email info@australia2001travel.com.au
Scenic flights are recommended to book in advance due to popularity.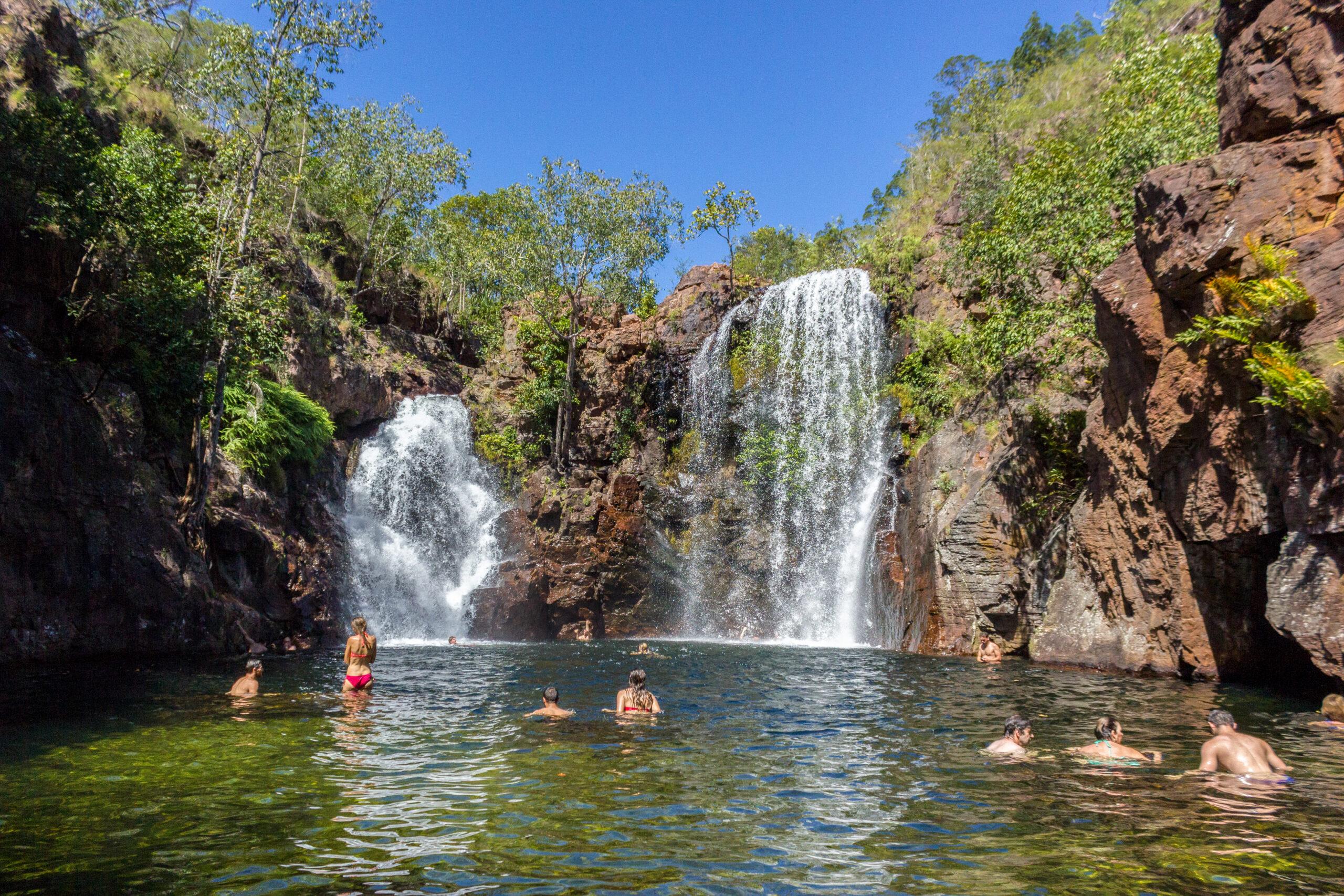 LITCHFIELD | Luxury 1-Day Tour
We offer a day in Litchfield National Park in the comfort and with a personal touch to you, that only small groups can provide. No long waits and line ups.
The region offers pristine creeks, water holes and cascading waterfalls. Depending on the season you will have the opportunity to have a swim and sit back and enjoy the beautiful scenery, while you watch the surrounding bird life and plentiful small fish. We also include a visit to by the magnetic and cathedral termite mounds, with the opportunity of a close-up picture with you. Your professional guide loves photography and makes you look your best on every picture. After a day of visiting Wangi and Florence Falls as well as Buley Rockhole we make our way back to Darwin.
Full commentary about history and flora and flora as well as a lunch, iced water and snacks all day.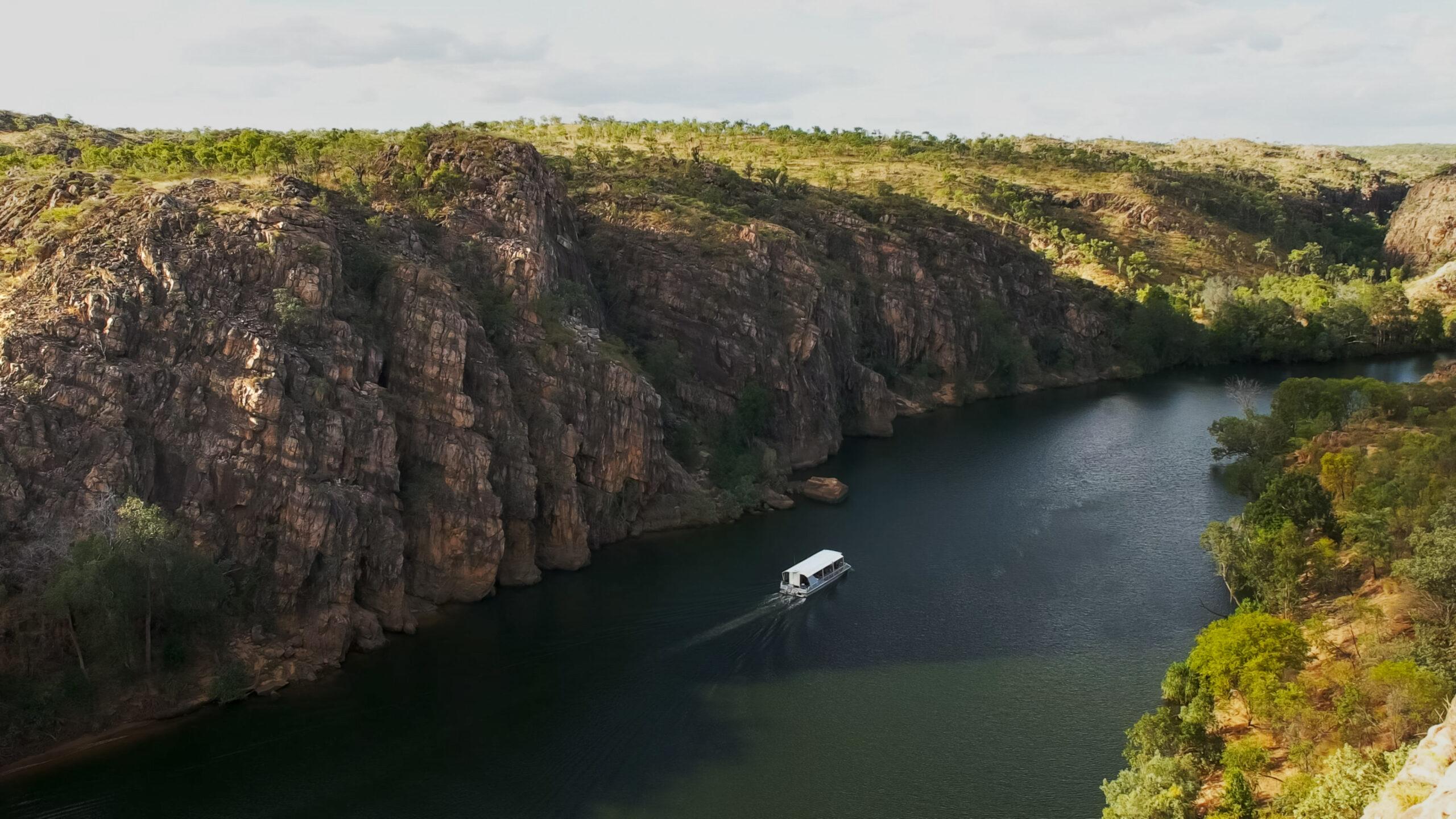 KATHERINE GORGE & EDITH FALLS | Luxury 1-Day Tour
Our small group will travel south along Stuart highway. You will hear about our explorer's history while making our way to Katherine Gorge. The 13 impressive Gorges carved from the ancient sandstone country are located within the Nitmiluk National Park, meaning "Cicada Place" in the local Aboriginal Jawoyn people language.
Our stop at Leliyn (Edith Falls), which is located in Nitmiluk National Park, invites you for a short walk or a dip into the pool, with an all year around waterfall. Spot some archer fish and other variations of fish in the paperbark and pandanus fringed natural pool. We will stop at the Adelaide River war cemetery, the second biggest in Australia.
The Nitmiluk National Park offers a haven for adventurers and nature lovers alike. It offers rugged landscapes, cascading waterfalls and a wide variety of flora and fauna. The best way to see Katherine Gorge is with the included a 2-hour cruise, which has a short walk between the Gorges and some Aboriginal Rock Art.
A day of history, stunning beauty and relax time at Edith Falls awaits you with personalised touring, lunch, iced water and snacks all day.